:: Go ::
11:01 | view comments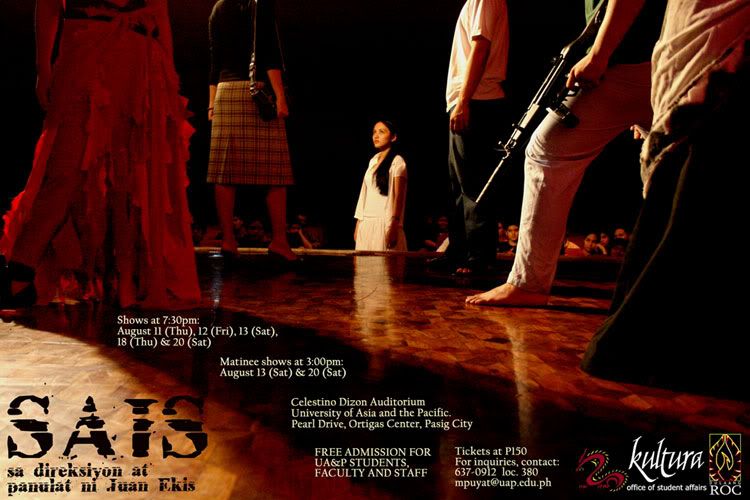 I mentioned Sais, the latest
Juan Ekis
play, in
a recent post
, but I forgot to mention when and where it will be showing. Well, it shows are on August 11, 12, 13, 18, and 20 at 7:30 p.m. and on August 13 and 20 at 3:00 p.m. at the Celestino Dizon Auditorium in the University of Asia and the Pacific.
Go see it.